Task Management
Discuss
---
Display personal task notifications and keep track of assigned tasks and updates from the team.
Note
---
Create a list of your to-do tasks. Divide your to-do tasks into different steps which will be translated into various columns in your dashboard.

Calendar
---
Streamline online appointment scheduling and simplify virtual meeting management, automating your scheduling process.
Contact
---
Filter desired lists such as companies, individuals, etc.
Dashboard
---
Retrieve desired data to display on dashboards for easy summarization, enabling management to analyze and plan the direction of the company.

Management
Purchase
---
Every purchase order can be immediately verified and assessed by suppliers and decisions can be made in real-time with an online approval system.

Inventory
---
Check inventory of products, check product stock and raw materials in real-time to help evaluate stock and raw material management systems.

Invoice
---
Integrated billing system connecting sales, purchase and inventory transactions to create invoices.

Human Resource
---
An HR management system, designed to support modern day work operations, that enables recording of employee information.

Project
---
The system provides comprehensive and modern personnel management capabilities for organizations, including the capability to efficiently capture and record employee information.

Expense
---
Managing and tracking employee expenses, ensuring accuracy and efficiency in the financial process.

Operation
CRM
---
Streamlines the recording and consolidation of contact information of individuals who are interested in your products.

Sales
---
Simplify your sales operations and keeps your sales processes organized by managing the data of your products/services without limitations.
Website
---
Create and design your own website with ease using our user-friendly template system. Simply click, drag, and drop to customize images and information to create a fully functional website in minutes.

E-Commerce
---
E-commerce module integrates with the management system to streamline the sales of products on the internet. It links sales information, including product images, inventory, and pricing, to provide a seamless online shopping experience.

POS
---
It integrates with other systems, allowing for real-time inventory checks and connecting sales data.

Manufacturing
Manufacturing
---
Efficient production processes and streamlines operations by integrating all relevant data and information related to the manufacturing process, enabling real-time monitoring and control of production activities.

Maintenance
---
Integrates with other systems to provide real-time updates on maintenance schedules, work orders, and equipment performance data. The module enables organizations to streamline their maintenance processes and improve overall asset management.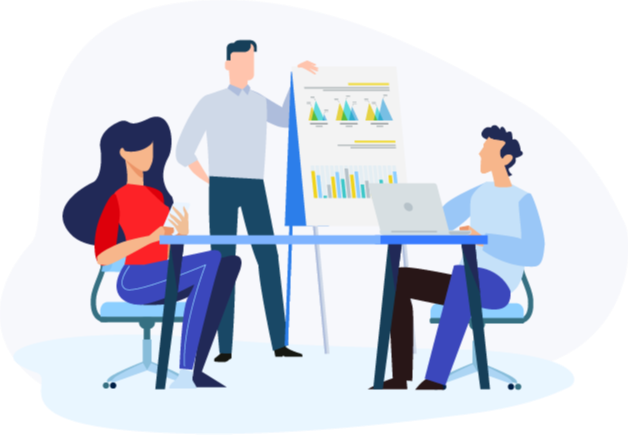 Accelerate the growth of your business with our 100% online ERP on ODOO Cloud / ODOO.SH

Empower your business to grow with our 100% online ERP On Cloud system, allowing your team to access and manage data from anywhere in real-time.
Leverage the power of ERP Cloud Service to drive your business forward.

Maximize collaboration and success with 24/7 seamless user integration across desktop, mobile, and tablet devices. Ensure high-performance results with a service level agreement (SLA) uptime of 99.5% or higher.